About Us
 We Authentic Netting providing Bird proofing, Bird netting and Bird Spikes. We have been a known name in Residential and Industrial circles. We are acknowledged for our proficient and expert services in all the products we deal with.
We have a dedicated team of Managers, technicians and supervisors with relevant experience to deliver and install services in Residences and Industries as well. Our commitment to our clients is to give them world class products which are of highest quality, economical, environmentally safe and harmless to birds.
Business has extensive experience across the all industries & Residential. We help our clients set new standards of excellence.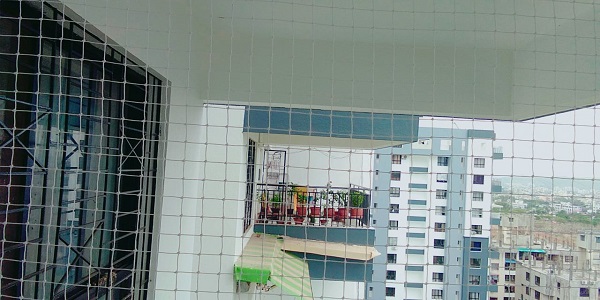 Why Bird Netting and Bird Spikes..?
Damage to Roofs Birds, their droppings, and nesting materials can severely degrade the quality of virtually any roof. Over time, the acid in bird droppings will eat away at tar-based roofing materials, leading to leaks in asphalt roofs. Birds nesting on shingle roofs (wood or tile) will eventually dislodge the shingles, again, creating leaks.
A roof's life expectancy can literally be cut in half by nothing more than the steady accumulation of bird droppings. When pigeons, starlings or sparrows build nests in rain gutters, drains and roof corners become blocked. These results in standing water during rains, water that not only rises enough to seep under roofing tiles, but creates pools heavy enough to seriously damage and even collapse a roof.Damage to AC Units
Pigeons and other birds often build nests around and under rooftop of commercial and apartment buildings. They are also not too shy about building nests around coolers and AC units. These structures typically allow just the right amount of room for pest birds like pigeons to nest and roost.
It doesn't take long for these birds to multiply, for pigeons, like most birds, are drawn by the scent or smell and noise of other pigeons. So it doesn't take long for dozens of pigeons to nest around and under these units and structures. When this happens, expensive rooftop AC systems will quickly fall victim to feathers, bird droppings and nesting materials. This debris can clog and damage the vents and propellers of these systems. And that means expensive repairs and or replacement.Damage to Ventilation Systems
Bird nests built in chimneys and around rooftop ventilation systems will block airflow into a building. In Cleveland, USA, family of five was killed by carbon monoxide poisoning just before Christmas 1995 because their fireplace exhaust system was blocked by bird nests.Damage by Fires
The small twigs, feathers and dried droppings found in bird nests make excellent kindling for fires. When birds build their nests inside electric machinery, all it takes is a heated bulb or tiny spark to ignite a fire that can destroy an entire building. Many electric sign companies blame bird nests for many of their sign fires.
More than 5 Years
of Experience
We work with ambitious leaders who want their future to be successful and help them achieve extraordinary outcomes.