Bird Spike Services near me
We at Authentic Netting Pvt. Ltd. provide Bird Spike Services near me option in Pune. We use Anti-roosting spikes to control bird menace. These are often called bird control spikes or anti-bird spikes or spikes.
It usually consists of a base with long needle-type spikes installed to control birds. It can be installed on the building roof, Domes, ACs, Curves, Lampposts, Parapet walls, etc to protect the premises from bird roosting. Practically it can be installed on any surface which can potentially roost birds. Bird spike services in Pune can help with you to install spikes.
Building maintenance companies spend millions of rupees in dealing with problems associated with birds roosting. In many ways, they damage the buildings and structures. Let's have a look at them in detail.
Damage to Rooftop ACs: Birds and pigeons usually build nest around rooftop AC units. They also build nest around swamp air cooler and window AC units. This potentially increases the chances of transmitting the disease to the residents. Such structure typically allows the right amount of space to the birds to roost and build the nest. Unless you get help from bird spike services in Pune, within no time they could multiply and attract other birds by their scent and sound. We at Authentic Netting Pvt. Ltd. provide Bird Spike Services near me option in Pune to get rid of bird droppings.
Consult us and order one of the best bird spike services near me option in Pune.
Damage to Ventilation Systems: Birds usually roost and build a nest around ventilation space, sunroofs and chimneys. Due to this residents regularly face inconvenience and also compromise with their health. Because of nests sunlight gets blocked, the ventilation system and chimney get choked. These little things if ignored may cause severe problems in future. Thus, get your ventilation system covered with bird spikes Services near me option of Authentic Netting Pvt. Ltd. and stay free from bird maniac.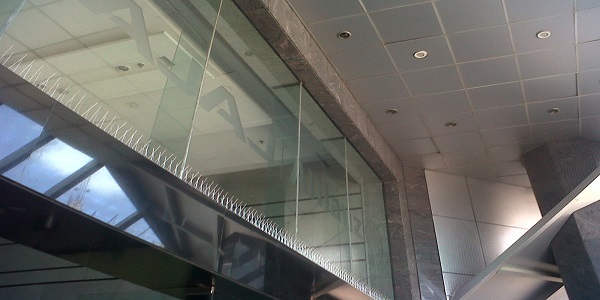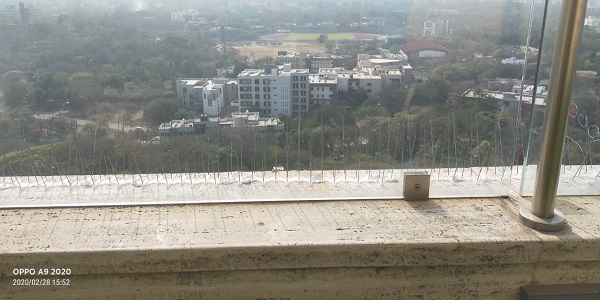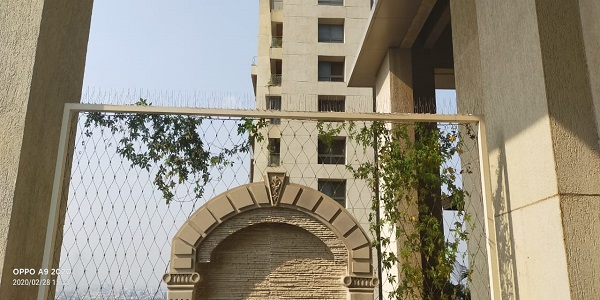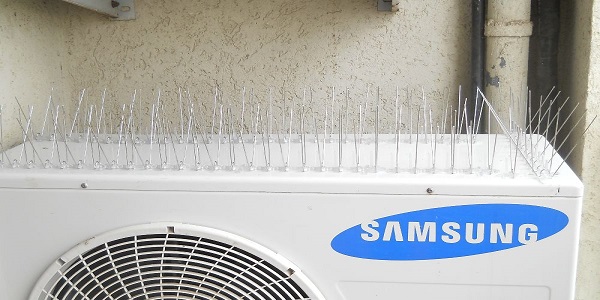 Damage to Roofs: Birds dropping are highly acidic in nature and thus can severely damage the quality of any roof. With time, the acid in their dropping can eat away the concrete material and can lead to leakage in roofs. This can lead to the decreased life expectancy of the roof by half if get continuously exposed to droppings. Birds also build a nest around and in drainage pipes which leads to water clogging and damming. This ultimately leads to seeping of water through roof floors. Therefore it is important to protect your terrace and parapet wall with our Authentic Netting's bird spike services near me option.
People mostly search for bird spike services near me to avail our services. Contact us.
Why choose Authentic Netting's Bird Spike Services near me option in Pune?
Well Know across the industry for providing the best service at budget-friendly rates​
We are well known as the best after-sales service provider in the Bird Spikes industry​
We use top-end premium quality of materials like nets and spikes thus ensuring long life of the setup​
We take proper care while doing Bird Spike installation at your workspace​
We make sure to maintain the beauty of your work premises and install bird spikes accordingly​
Budget-friendly packages are available for commercial spaces​
Our products are weatherproof and thus have zero maintenance and long-lasting life​
Also defensive again every type of birds and bats​
On-time delivery and quick after-sales service with robust solutions​
Our anti-bird setup is harmless for birds and pigeons.​
Stainless Steel Spikes Specification:-​
POLYCARBONATE BASE​
HIGH QUALITY 304 MARINE GRADE​
LENGTH-14INCH HEIGHT-5.25INCH​
BASE WIDTH -2.25 INCH​
TOP WIDTH-6 INCH​
LIFE OF THE PRODUCT 10-12YEARS​
MAINTENANCE FREE AND FREE OF WEATHER EFFECTS​
WARRANTY OF 3YEAR AGAINST ANY MANUFACTURE & INSTALLATION DEFECT​
Polycarbonate Spikes(PVC) Specification:-​
Fitting Standard:-​